Resource Management
Find available resources for upcoming projects
Track my resources are optimally utilized
Prevent resources overloading
Measure my teams' performance
Make my resources complete their tasks on time
Real time resource availability to help you plan and execute new projects.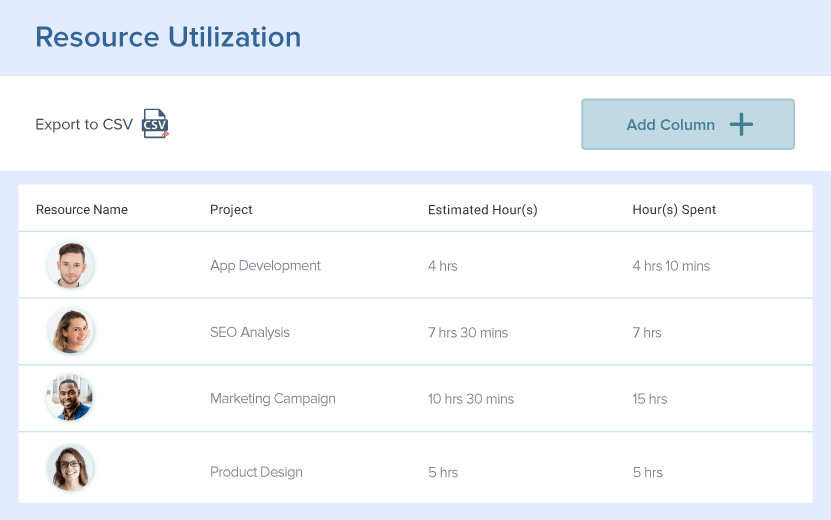 Granular view of your resources' planned vs actual hours helps identify trends and cause of deviation.
Know your exact resource allocation, plan ahead & prevent burn out.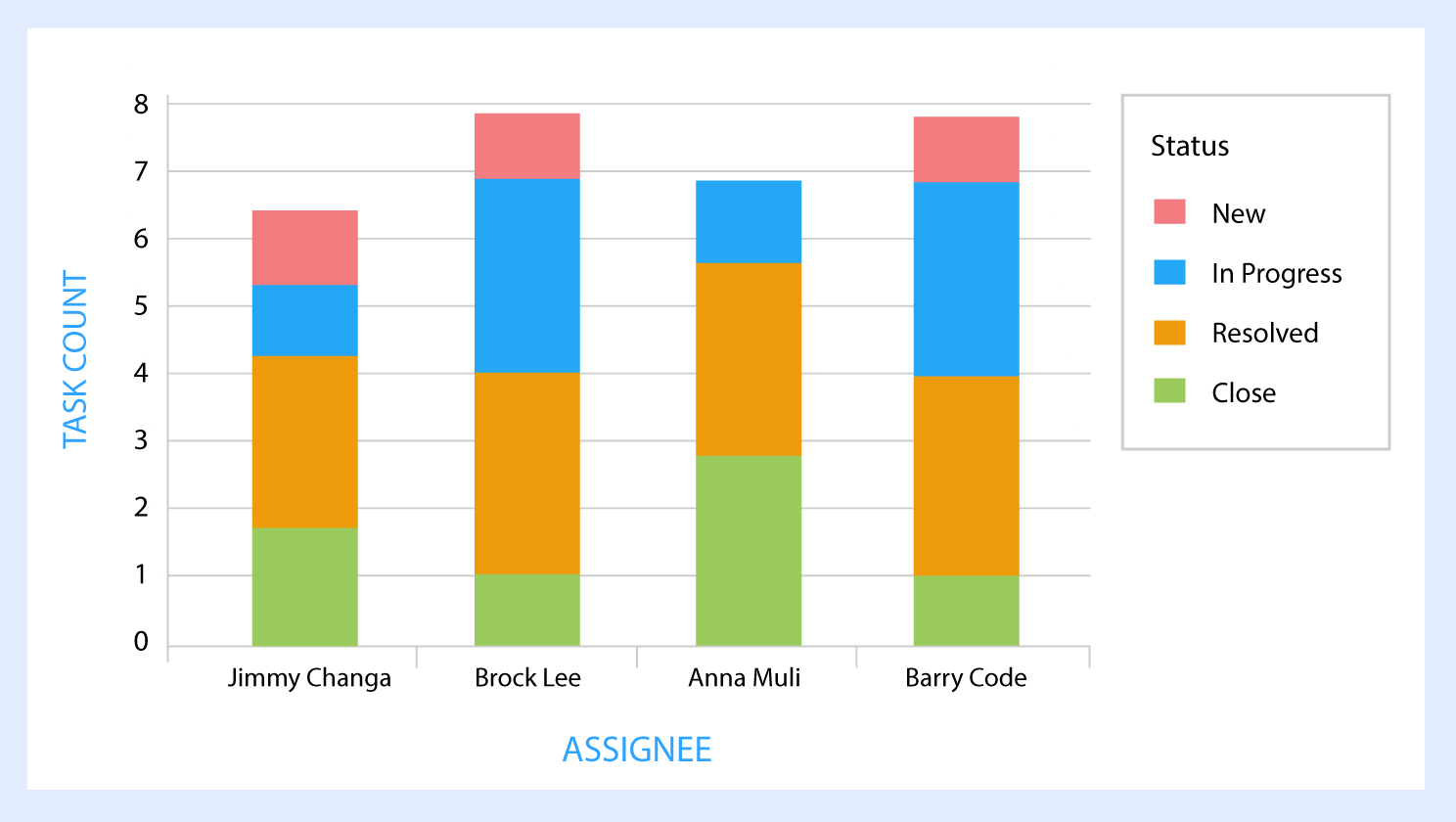 Track task status progress in real time, identify roadblocks and address them collaboratively.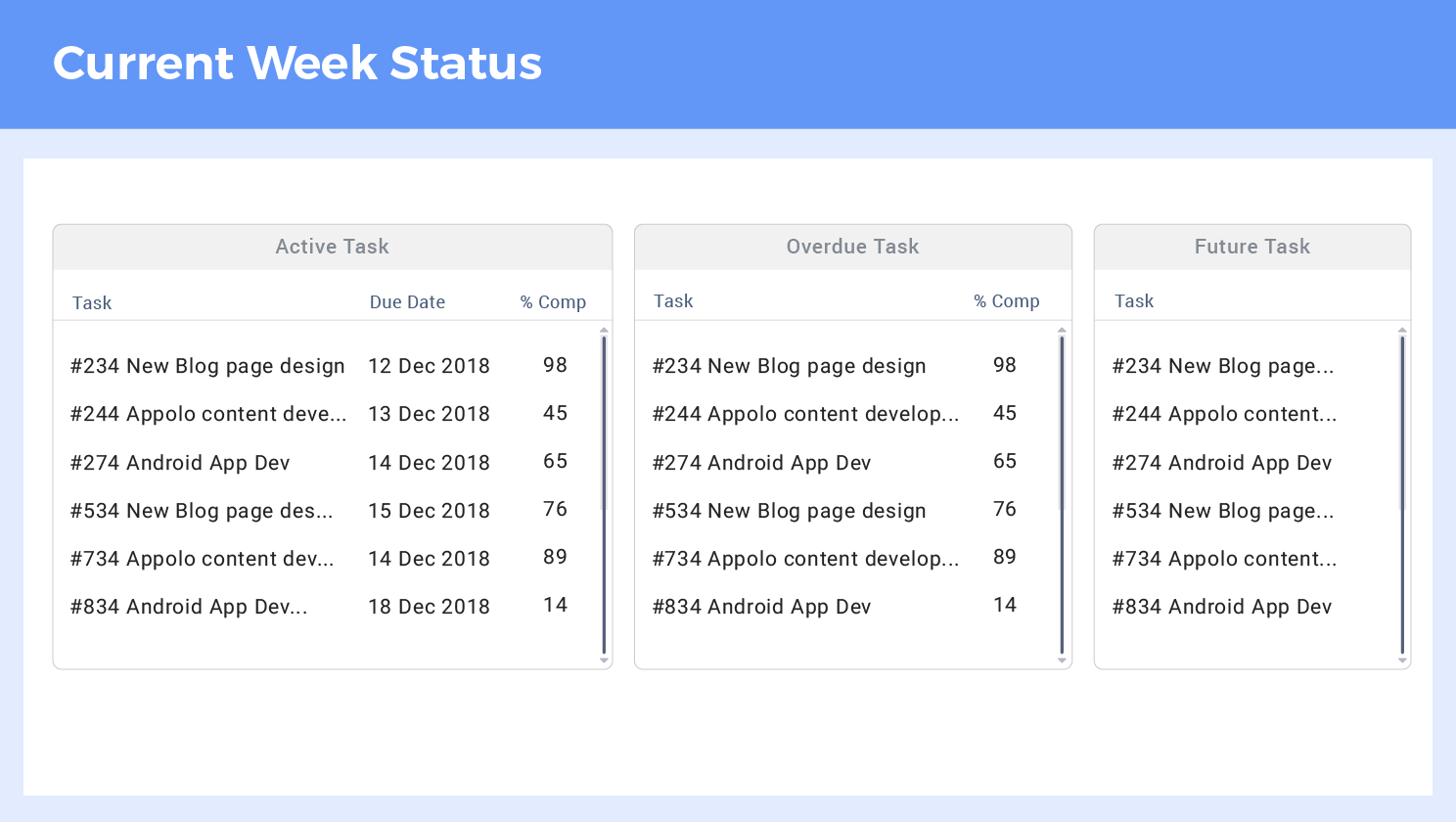 Stay on top of your teams' task schedule & help them accomplish their task goals.